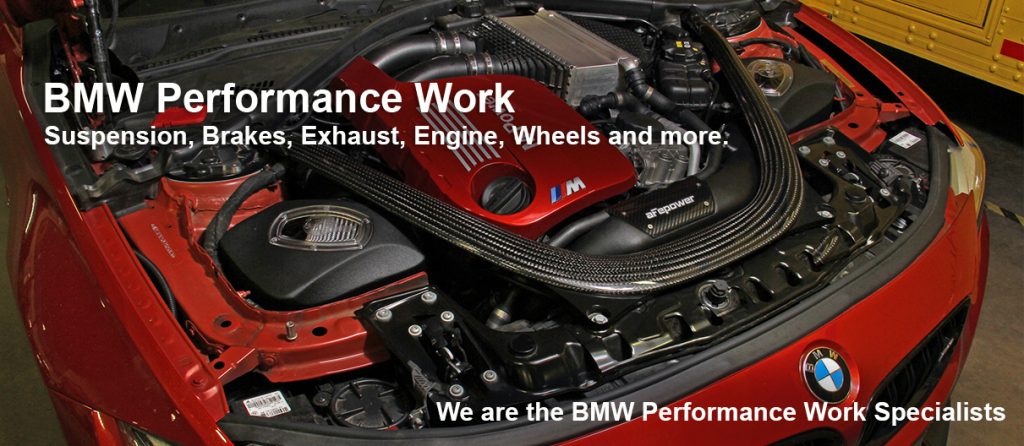 Performance for BMWs
Turner Service specializes in performance modifications backed by over 25 years in business and over 50 years of combined experience between our technicians! Turner has worked on, and enhanced, every BMW model from the 2002 Turbo, the M1, the E36 M3, E92 M3 to the  current BMW models like the F90 M5 and F80 M3.
Turner Service should be your destination for BMW brake upgrades, suspension upgrades, exhaust upgrades, engine upgrades, wheels and tires, and everything else in between. If you don't see it listed below, just give us a call.
Suspension
Suspension is one of our largest areas of expertise. We do everything including camber plates, coilover kits, lowering springs, sway bars and bushings. We install and work with quality brands like Ohlins, KW, Bilstein, H&R Springs, M Performance, and Sachs, just to name a few.
Brakes
Brake upgrades are something we offer for any BMW and can be a huge benefit for a high performance street car or track vehicle. We can perform big brake installs as well as performance brake cooling, brake pads, rotors, fluid flushes, and more. We work with and install brands like Stoptech, Brembo, AP Racing, Pagid, Hawk, and more.
Exhaust
Exhaust systems are something our customers request all the time whether the goal is to enhance the sound of their S65 V8, or make power in their Turbo N54 or N55 car. We specialize in all BMW exhaust modifications from downpipes to headers and performance mufflers. We offer brands like Akrapovic, Corsa, Supersprint, Borla, BMW M Performance, and many more.

Engine
We can tackle any job from a bolt-on air intakes, supercharger installs, to total engine rebuilds or transplants. Engine modifications or performance upgrades are available for most BMWs from the E30 M3, the E39 M5, to the E92 M3. We offer packages and upgrades for your BMW and use only the most reputable and highest quality parts from JE, Ferrera, CP, Schrick, ESS Tuning, Genuine BMW, and more.

Wheels & Tires
Wheels and Tires can sometimes be difficult to find the right fitment and wheel and tire package for your car. We are experts in wheel and tire fitment as well as recommending the correct wheel or tire for what you do with your BMW. We also offer wheel spacers to help achieve the desired look. We work with brands like Forgeline, HRE, BBS, Apex, and many more,  offering a huge selection of wheels at any price point or application.
Body & Aesthetics
We offer brands like Vorsteiner and BMW M Performance for front lips, spoilers, bumper covers, hoods, trunk lids and more. We can take care of install, painting, fitment and more.

Tuning
We do all our own in-house tuning for BMWs using our Mustang Dyno. We offer custom tuning for any BMW from a completely stock 3-series all the way up to a completely built and modified F82 M4 with Pure Turbos and other bolt-on modifications. 
We also offer simple solutions such as chips and Shark Injectors for older OBII and OBI vehicles as well as COBB Accessports for newer turbo vehicles.