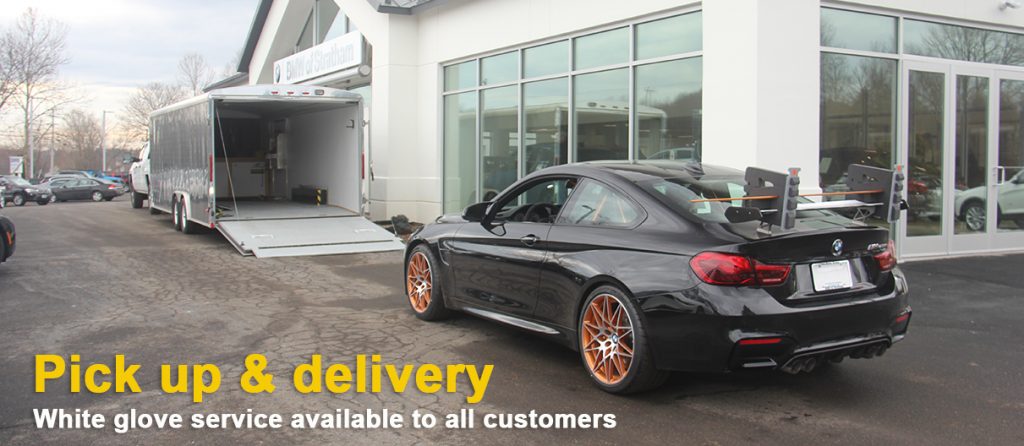 Pick up & Delivery
Service, Repair or Performance work for your BMW should be easy. We pick up your BMW! We also offer loaner vehicle swaps or fully enclosed transport. Give us a call today to arrange your pick up and delivery and appointment.  
We are your go-to destination for BMW brake upgrades, suspension upgrades, exhaust upgrades, engine upgrades, wheels and tires, and everything else in between.
Loaner Vehicle Swap
Everyone is busy and that is why we offer our loaner swap service for a reasonable fee. Need service on your BMW but can't find the time make the trip to Turner to take care of it, no problem. Simply give us a call and we can bring one of our BMW loaner vehicles to you, whether at work or home and switch them out with your car. Note: Loaner swap limited to 20 miles from our Amesbury shop.
White Glove Transport
Have a track car or race car or if you live a bit too far away and do not want to drive your BMW to our facility? We can arrange enclosed transport to pick up and deliver your BMW to and from your home or garage anywhere in the country. We have transported thousands of cars over the years and have the experience to make sure your car is properly taken care of. Price varies depending on location and the type of transport desired.